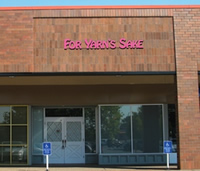 Thank you for visiting us and joining For Yarn's Sake's Ewe-News list. We're delighted to be open and to have you as a customer!
Scrumptious new arrivals continue to make their way into our bins. Come check out the Amelia Farms Alpaca – raised and spun in Aloha, each un-dyed skein's label bears the name and picture of the animal that will keep you warm. Did you know that Alpaca's come in 20 different naturally occuring colors?
Madelinetosh has arrived!!! The colors of the glazed sock and superwash worsted weight yarn is to die for. And Malabrigo's newest yarn, Twist is now adorning our shelves. It's an aran weight version of the classic Malabrigo 100% Merino wool, and the colors are incredible.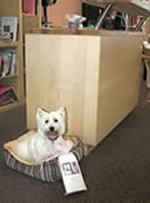 Nellie's Never Enough Sox Club is a huge hit. All you sock lovers, hurry! There are only 8 'Simple Beginnings' kits left. Plans are already underway for the remaining three editions, with exclusively dyed yarns and sock designs from our favorites, including Kristin Spurkland, Tess Mattos, Knitted Wit, Lorna's Laces, and Chameleon Colorworks. Nellie's been at the store the last two weekends - please come by and bring her a treat!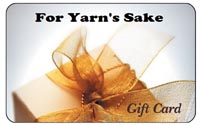 Just in time for the holidays we now offer Gift Cards for that special knitter on your list, or in case your "other half" needs another idea for a stocking stuffer!
Please come visit us on the web at www.foryarnssake, or email us at info@foryarnssake.com. We'd love to hear from you!